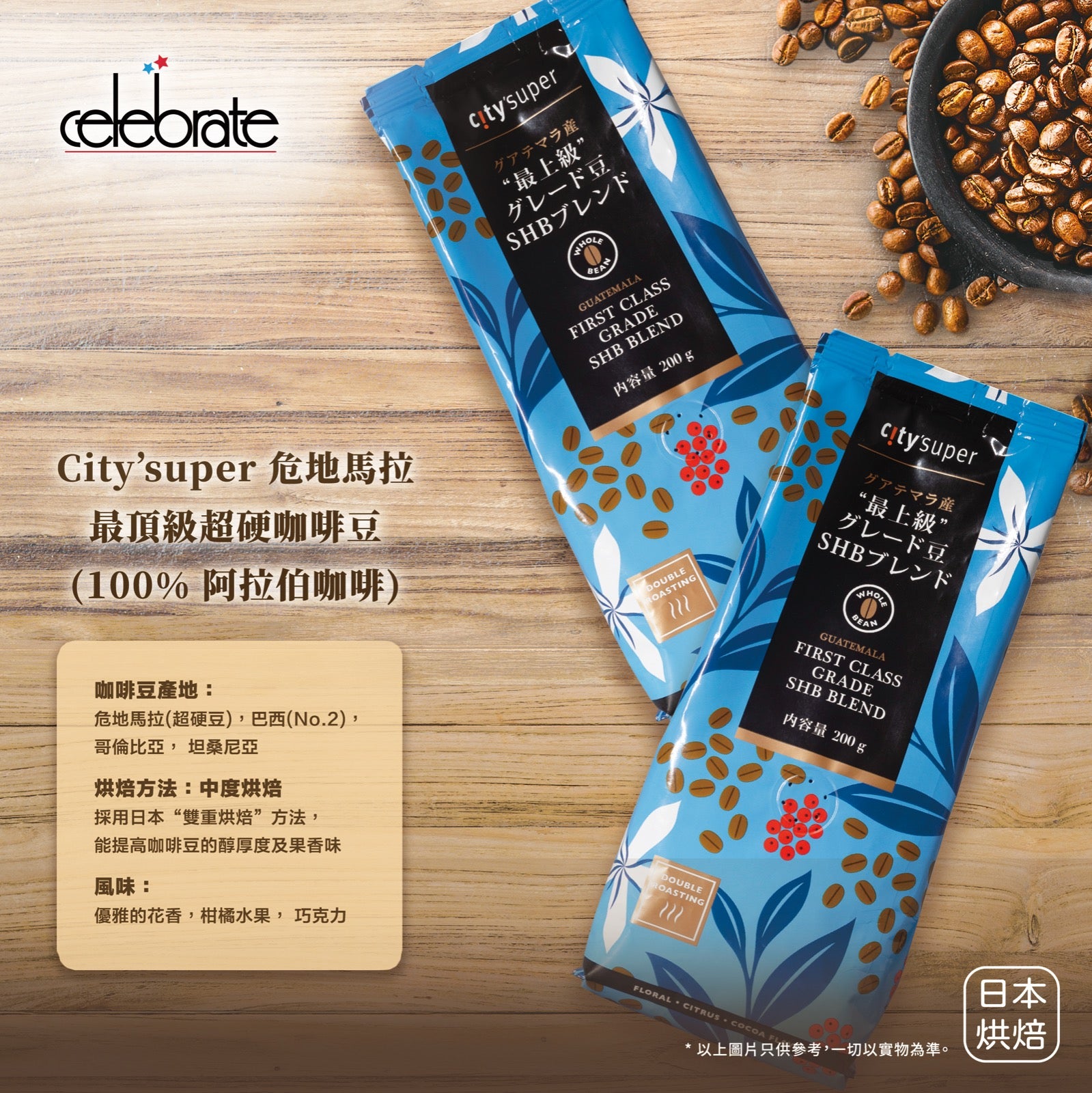 CITY'SUPER | Guatemala First Class Grade SHB Blend
Very shiny, fragrant coffee bean is a fruit of labour of coffee experts. Driven by our relentless pursuit for excellent quality, we have partnered with renowned Japanese coffee brand AGF in bringing our customers the very best SHB blend from Guatemala.





Rated First Class Grade SHB Blend
Cultivated in natural environment at altitudes above 1,350m
Using the "Double Roasting" Japanese method
Unique flavours: Boasting richness and depth, with exquisite scents of flowers, fruits and cocoa.
Free delivery for purchase over HK$500. Learn more
Enjoy extra discount by becoming Celebrate member. Join Now