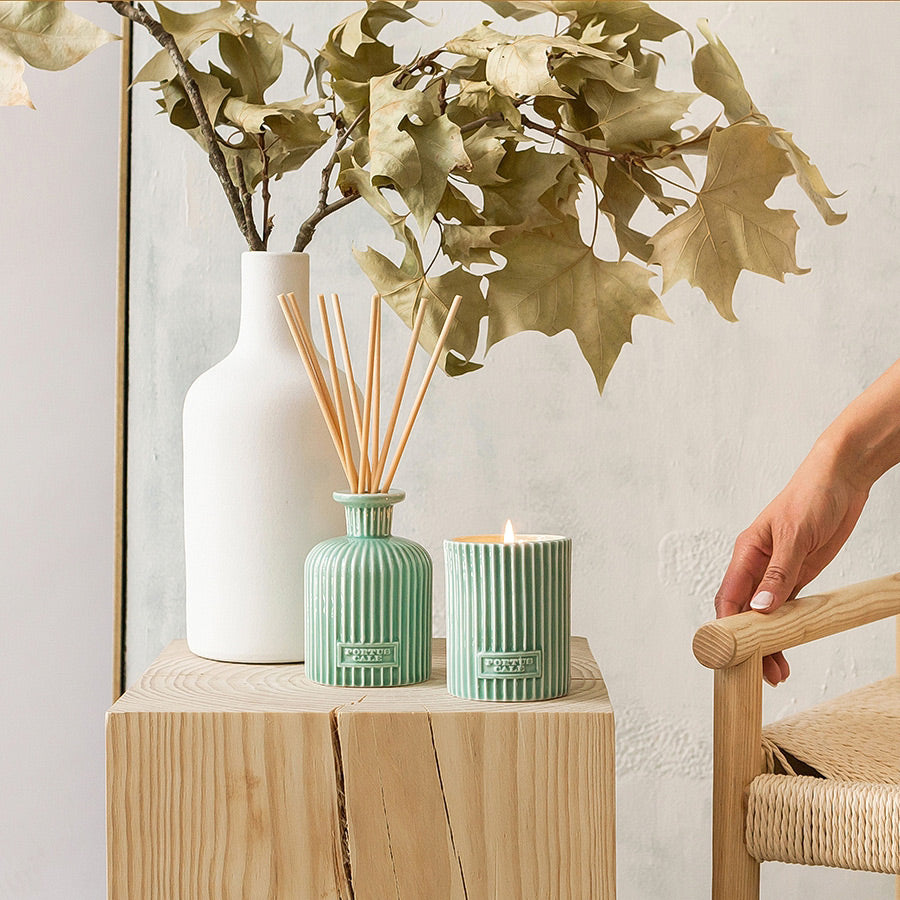 Castelbel|Portus Cale White Crane Diffuser 250ml
This 250mL Fragrance Diffuser has a splendid sea green ceramic bottle decorated with an elegant fluted effect that recalls the stillness and charm of a bamboo forest.

Each diffuser of this collection is individually made and retouched by master ceramists using traditional methods and techniques; this results in one-of-a-kind pieces, with subtle variations in color, form, and other small details, making each and every one of them as unique as the person who receives it.

And its scent? An artful blend of the citrusy charm of Yuzu and the green & earthy notes of Vetiver with a juicy touch of Mandarin, a soothing & airy fragrance that brings comfort and tranquility, making your favorite room a relaxing haven away from the chaos of modern life.
Free delivery for purchase over HK$500. Learn more
Enjoy extra discount by becoming Celebrate member. Join Now