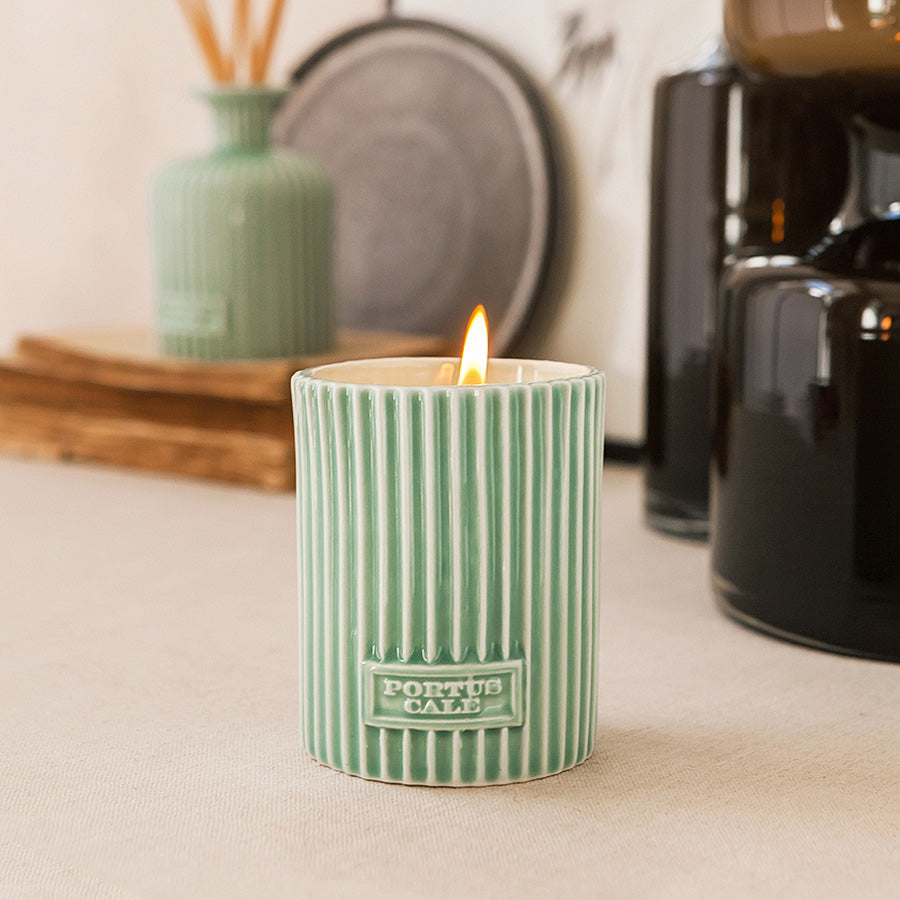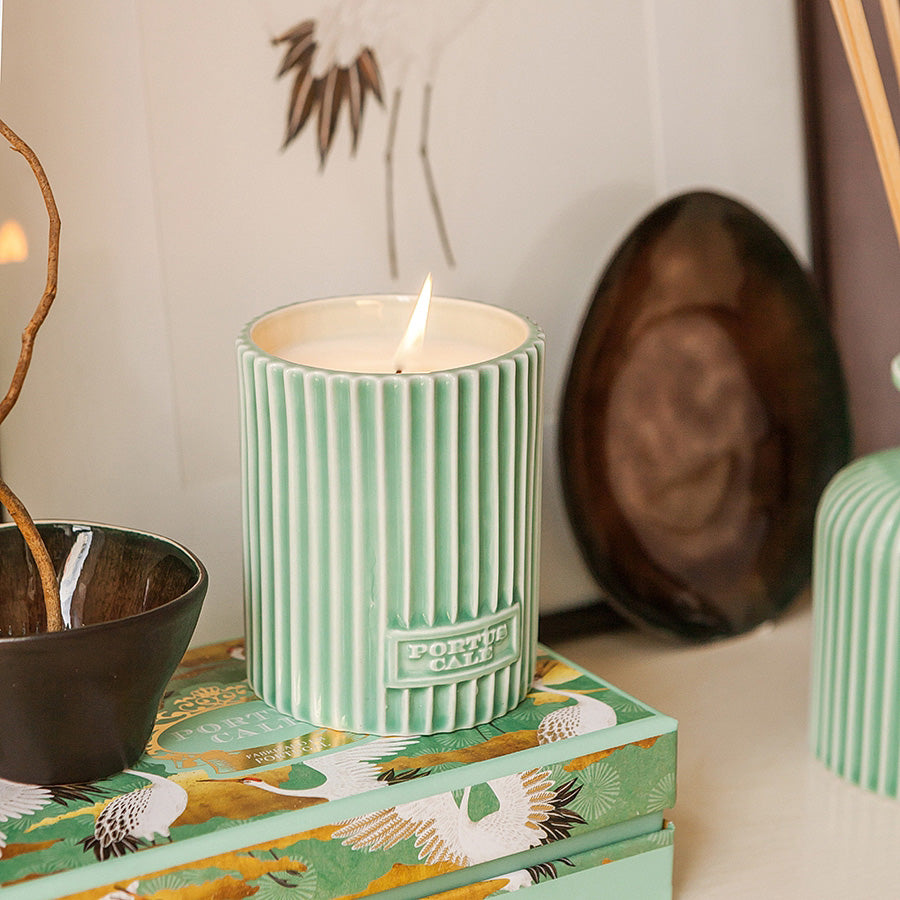 Castelbel|Portus Cale White Crane Aromatic Candle
The White Crane Aromatic Candle comes in a ceramic glass in sea green hues, decorated with an elegant fluted effect, which brings to mind a relaxing stroll through a bamboo forest. Each candle container is individually created and retouched with love & care by master craftsmen, using artisanal techniques. Every piece is unique, full of minute details and variations in color and form.

A soothing fusion of citrusy Yuzu, earthy & green Vetiver and juicy Mandarin is the fragrance that brings to life this collection; an airy and comfortable scent that enriches your favorite room with a fragrant sensation of tranquility, joy and harmony.

All of this packaged in a deluxe box adorned with original artwork by our designers, graceful illustrations of cranes highlighted by splendorous details in gold foil.
Free delivery for purchase over HK$500. Learn more
Enjoy extra discount by becoming Celebrate member. Join Now